Large 5-6 Rifle +2 Pistol Storage Gun Safe Cabinet Security System Quick Access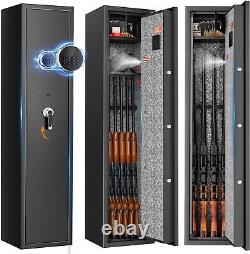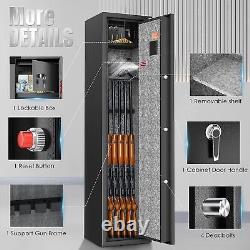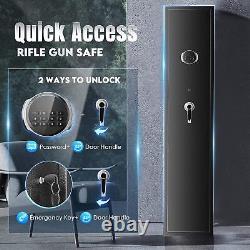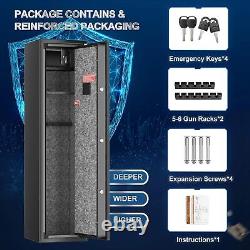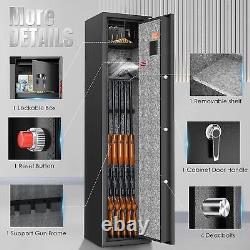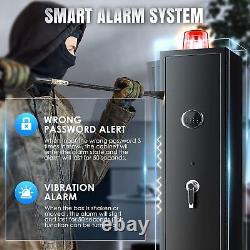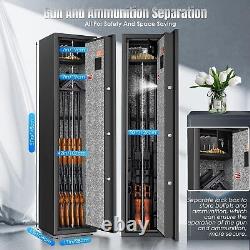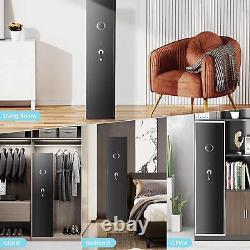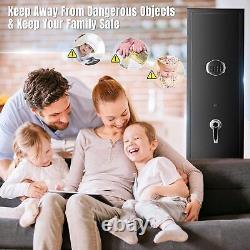 Large 5-6 Rifle +2 Pistol Storage Gun Safe Cabinet Security System Quick Access. DIOSMIO 5-6 Gun Safes for Home Rifle and Pistols, Rifle Safe Shotgun Safe Upgraded Durable Gun Safes for Pistols Gun Safes & Cabinets Clearance with Removable Shelf. Larger Capacity Gun Safe With Removable Storage Shelf? The outer box size of DIOSMIO rifle gun safe is 571211.4, which can hold 6 rifles at most. When the height of all rifles is less than 44, the storage shelf can be installed for storage Bullets, magazines, and other accessories. There is also a separate small lock box inside. The key of the small lock box is separate from the key of the gun safe, which can be used to put valuables such as pistols. Reinforced Steel Structure & Whole Body Anti-Prying Rifle Safe?
DIOSMIO uses reinforced solid steel and anti-corrosion coating to design this gun cabinet. The interior uses a reinforced steel structure.
The rifle gun safe has a net weight of 30 kg. The shell is extremely sturdy and can well block the impact of powerful external forces.
The sealing edge is slightly larger than the inner box edge, has perfect overlap, seamless, and the whole body is pry-proof. Quick Access & Installable-Long Gun Safes? Mounting holes are reserved in advance on the back and bottom, which can be installed on the wall, underground and other places you want. A good sturdy gun safer to organize your firearms and keep them safe from kids.
Gun Safe for Home Rifle and Pistols With Alarm System? If you enter the wrong password three times in a row, the gun safe will automatically alarm. If the thief wants to move the rifle safe, the rifle gun safe will sound an inductive alarm. The dual alarm system increases the safety factor and protects the safety of your guns in all directions. If you don't want any sound from the gun cabinets, you can also activate the silent mode. Perfect Details and Wide-Use Rifle Safes for Home? The additional setting of LED lights is to facilitate you to access guns at night. It is a must for your family's safety.
We have a 24-hour online customer service to serve you. Diosmio 5-6 Rifle Gun Safes for Home Rifle and Pistols. Newly upgraded 12-digit combination lock, more secure! Keeping Children And Families Away From Firearms. Dual Alarm System and Silent Mode.
Simply return the item to us in 30 days in an unused condition. But remember to keep the item clean, intact with all labels, or we won't accept your request. As an emerging leader in manufacturing and exporting, we specialize in Business and Industrial Products, Sporting Goods, Pet Products, Home and Garden products for over 5 years. It is our mission to provide innovative products and competitive prices to satisfy you.